One Million Dots Activity
See also: How Many Is A Million? Roger Steinberg, Department of Natural Sciences, Del Mar College
Print out 100 of these pages. Guillotine them so that each page contains only the 10,000 dots.
Glue them to a role of butchers paper using clag or flower and water glue
100 x 10,000 makes 1,000,000
It's an excellent way to help a class visualise one million things.
You can also ask the students to colour in a dot for every day old they are.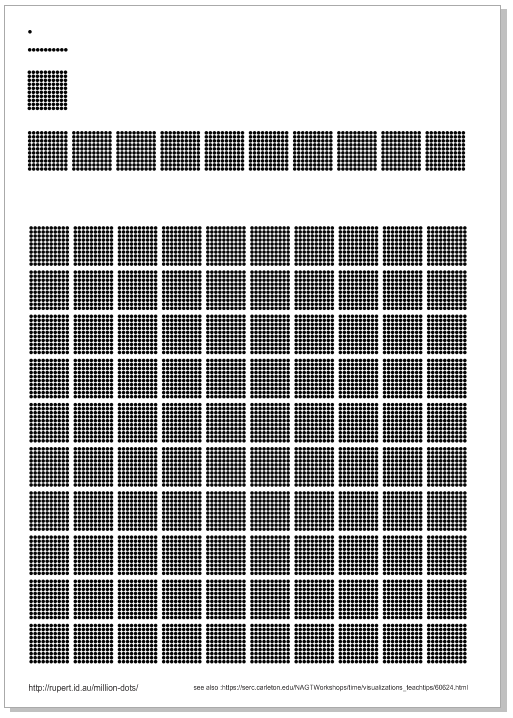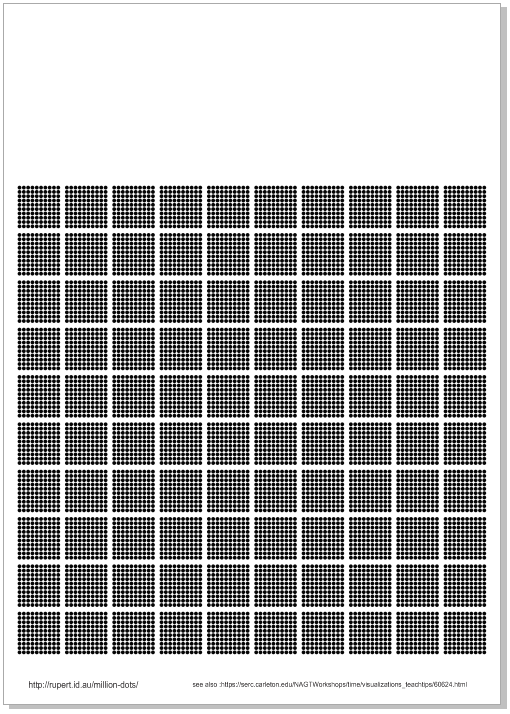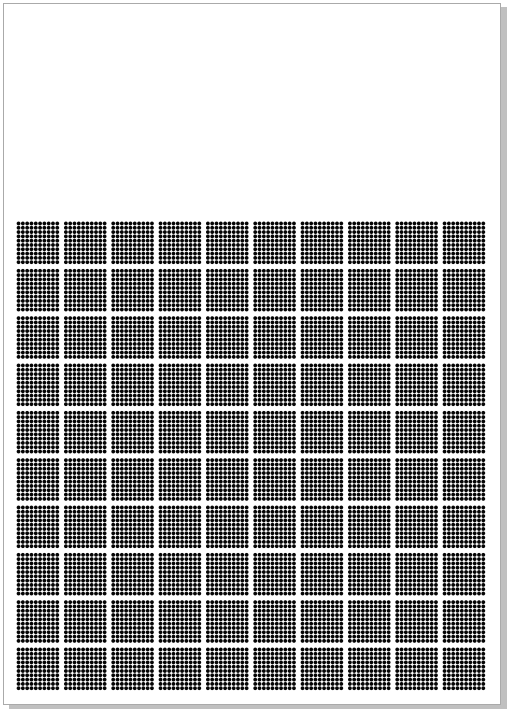 see: https://serc.carleton.edu/NAGTWorkshops/time/visualizations_teachtips/60624.html